Best Weapon Is....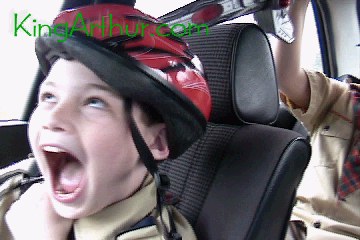 Title: Best Weapon Is....
lyrics by: KingArthur.com & Aiax

Music, Soundtrack & Music Videos
Original Russian Recording of Best Weapon in MP3
Aiax: Vocals, Guitar, Bass & Drums
Denis: Keyboards, Drums & Sound Engineering

Original extemporaneous music demo (MP3) by KingAthur.com

Additional Credits
Worldwide Word Warriors: Christopher & Andrew
KingArthur.com: Video production, stunt driving and backing vocals.
US Government: additional war & weapon photos

The following song is based on these emails from Aiax (in Russia.) It was started before we ever got to meet in person. Then, a dream came true -- Aiax was able to visit us in New York City. He choose the spot between the World Trade Towers as our meeting spot. Now, our spot... the place where peace, hope and understanding came together... is gone. This project is dedicated to that thought.

KingArthur.com,
I'd like to talk a little about lyrics. Your lyrics is best weapon, buddy. Weapon against human stupidity. Gonna be fantastic if bureaucrats in America would hear it? What ya think? How to do it? If we ever perform this project (concert and maybe studio album) would be great to let it go to everyone. May be it's our chance to fight with world wide stupidity and rotten people. God be with us !!!!!!!!!

I've got one more idea of fast Rock 'n' Roll -- "Best Weapon". I'd like you write words for this heavy rock 'n' roll... but, if you want... you may take chorus from me:

Chorus:
Best weapon (some chord)
Words is the best weapon (nudder chord)
Your words is Best weapon(same chord as first but another note in bass)
all over the world(third chord)

(rhythm guitar plays fast riff da da da da da da da da da da ......as in song "so what "by "Metallica". And, we'd sing and play this fast rock 'n' roll in concert (everybody sing and play guitar rock 'n 'roll solo up there).

Did you remember song "shooting you down" of "Faster Pussycat" (end of 80's years). If you do, you'd see what I mean. Trust me, it's great thing to play live, extemporized rock 'n' roll.

Everybody likes it.

Aiax
---
Best weapon is....
Ya, it's true,
There's nothing you can't do,
With a word.
Mightier than the sword --
Best Weapon.
Words can be the best weapon.
Words... the best weapon,
Can cut you to ribbons,
Let that be a lesson.
Best weapon. (All over the world... words!)
Best weapon,
Words are the best weapon.
Your words...
The best weapon. (All over the world... words!)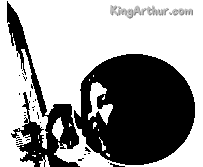 Yes, it's true,
What a word can do,
A word can tell,
A thousands pictures,
Or, tear down any fixtures.
Best weapon,
Words are the best weapon,
Your words...
The best weapon. (All over the world... words!)