In the Court of KingArthur.com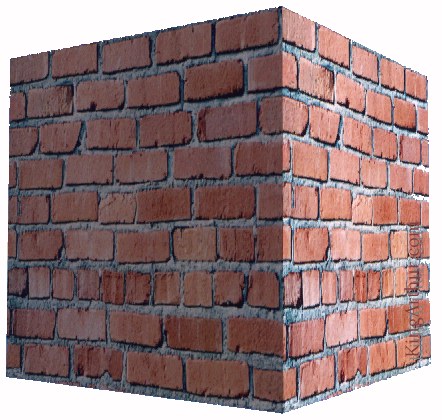 Welcome to the court of KingArthur.com! Have you ever heard anything like this before? Much of this music was written and recorded spontaneously... some of it was recorded in Russia... some of it was recorded in America. What style is it? Is it rockiní and rompiní, or is it easier listening space music? Well, you can take a listen and tell us what you think, at:

http://Camelot.Kingarthur.com/A_Royal_Wallbreaker.

While we are at it, why donít we tear down some other walls? Social injustice, racism, crimes against humanity, religious persecution, and just plain hate... please help us tear down these walls. Come help us write songs and change the world!

This collection of music was made possible with the help of the children. It is dedicated them... so, that we might all have a world for our children's children's children.
LET'S DO THE WHOLE WORK... AND AFTER... YOU'LL SHOW IT TO PEOPLE WHO WOULD HELP. I THINK IT'S THE BEST WE COULD DO. FOR WHAT REASON TO SHOW JUST 1 SONG? ALL OUR SONGS ARE DIFFERENT... ONE FROM THE OTHER... AND, IT'S WHAT I LIKE... MOSTLY. PLUS, IT'S THE NEW WORD IN MUSIC.

IMAGINE HOW SOMEONE MIGHT ASK YOU: WHAT STYLE IS THIS ALBUM? AND YOU SAY -- THERE'S NO STYLE! THE WHOLE ALBUM IS MANY STYLES. NOBODY DID IT BEFORE. WE ARE THE FIRST. AND, DO YOU REMEMBER YOUR FRIEND SAID: "I LISTENED TO THE SONG OF AIAX 5 TIMES AND START TO GET IT." HE IS NOT ALONE. EVERY MAN WHO EVER HEARD MY SONGS SAYS THE SAME (AND, EVEN YOUR SON CHRIS, TOO)... AFTER 3-5 HEARINGS, THE POSITIVE IMPRESSION IS INCREASING MUCH... AND THE SONG GETS INSIDE THEIR MIND. AND, THE SAME WITH YOUR SONGS. THE INNER POWER OR YOUR MUSICAL VARIATIONS CAN BE FELT AFTER 2-3 TIMES. AS MANY TIMES AS I HEAR IT... IT BECOMES BETTER FOR ME. TRUST ME. MANY PEOPLE LOVE WHAT WE DO. WE'LL FIND AN AUDIENCE.


-- AIAX
---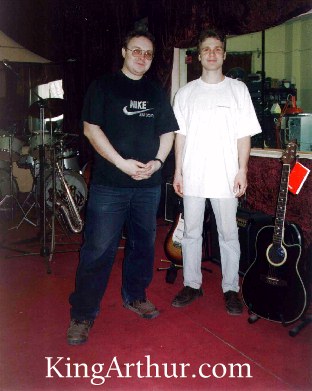 KingArthur.com's Band
Aiax: Vocals, Bass, Mixing, Drum Machine, Acoustic & Electric Guitars
Denis: Keyboards, Drum Machine & Mixing
Digital Yoda: Animation, Video, Vocals, Keyboards, Electric Piano, Acoustic & Electric 6-string Guitars, 12-string Electric/Acoustic Guitar, Roland Midi/ Fender Stratocaster, Flute, Sitar, Harmonica, Xylophone, Mandolin, Saxophone, Trumpet, Percussion & Drums

The KingArthur Music Club:
Sidd, Capn', Wally, Mike, DJ, Danielle, Chris, Steph, Other Steph, Lil' Mike, Gabby, Sech, Jim & Joe
Additional Graphics: Chris Cahill & Jim Thorpe

Special Thanks: to Joe Cahill & Jim Thorpe of the Grape Street Pub

Thadious: guest appearances on bass

How This Album Got Started
Original Songs & Contact Info.
More Information on the Music Club
Music Club Videos
KingArthur.com
Fat Index Of Multimedia
Aiax