Techno Tinted Rock Colours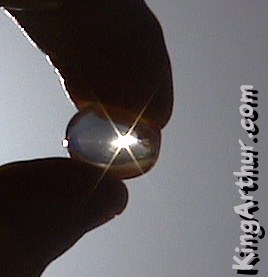 Title: Techno Tinted Rock Colours
Lyrics by: KingArthur.com
Original extemporaneous music demo (MP3) by KingAthur.com

Streaming Video Sample or click here with your right mouse button to download
A song inspired by The Children's Handbook of Real Magic by Linda Waldron and LeRoy Montana... as used with Aiax, Christopher, Danielle, Weazer, Mike and You.
---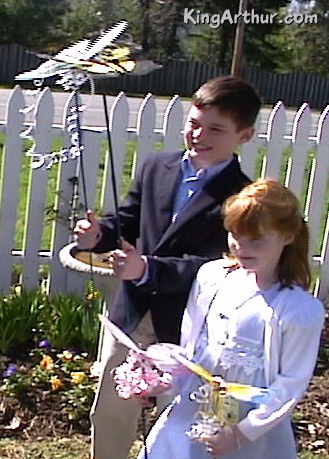 Can ya feel it,
I'll package it up,
And, seal it...
Not, conceal it.
From the bottom of my heart,
Straight toward yours,
Some rock colours.
Rock colours.
Rock colours,
Galore.
I'm not sure... if I'm feelin' quite up to it,
Can you help me out a bit,
Sending me courage in the color red,
Have you heard what I said?
Please send me color red.
Could ya feel my sudden burst of energy,
Couldn't help me... I sent ya orange,
Like a sponge,
Soak it up,
Wring it out,
Again.
A lil' yellow for ya to think about,
Now let's hear ya yell out!
Sending out some rock colours.
Rock colours,
Galore.
Ya can't ignore....
Are ya feeling purple,
At first it's light like amethyst,
Then gettin' darker and darker and darker,
Until it almost reaches black,
In fact.
Tourmaline
(Pour it on like gasoline,
Feeding you fantasy.)
Like dark blue -- certainty.
How's your sense of humor?
Is it like a tortoise?
Like a tortoise... well,
Turquoise will help you.
Make your sense of humor,
Now, jump like a rabbit.
(Why not make it a habit?)
Now, green for health...
Isn't that the best wealth?
Pink.
I think pink,
Is just the thing,
To bring out the love.
Let's bring out the love.
Ahhh... I'm feeling light blue,
Don't you feel... happiness,
Bring out the happiness!
Fly high,
To the sky.

Aiax | LeRoy | Digital Yoda
More Songs We Are Working On | More Info. on the Music Club