Stew For The King
Title: A Musical Stew for the King
Lyrics by: KingArthur.com
Keyboards, Mix & Vocals by: KingArthur.com
Aiax: Guitar Samples (Fly, Hell, Rockin' @ The Grape St.)
Sech: Electric Guitar
Additional Vocals by: Mike, Danielle, The Mudhens

Original extemporaneous music mix (MP3) or, click here for KingStew Prelude by KingAthur.com

---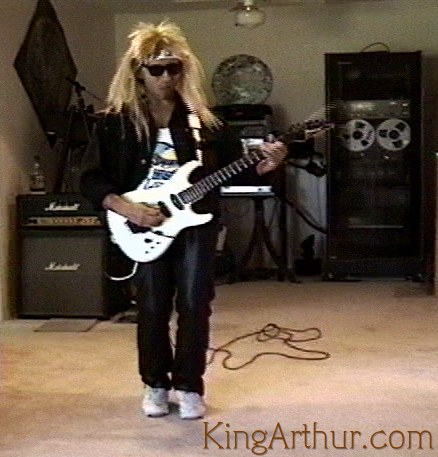 After pondering on your correspondence,
I've come to the conclusion...
That perhaps,
You were right:
Individually,
We don't even have a pot to piss in.
But, on further reflection...
If we were to make a collection,
Of the little things we do posses...
We might be able to process,
Some sort-a musical stew,
Featuring:

You, you and you!