The Mudhens
Live at the
Grape Street Pub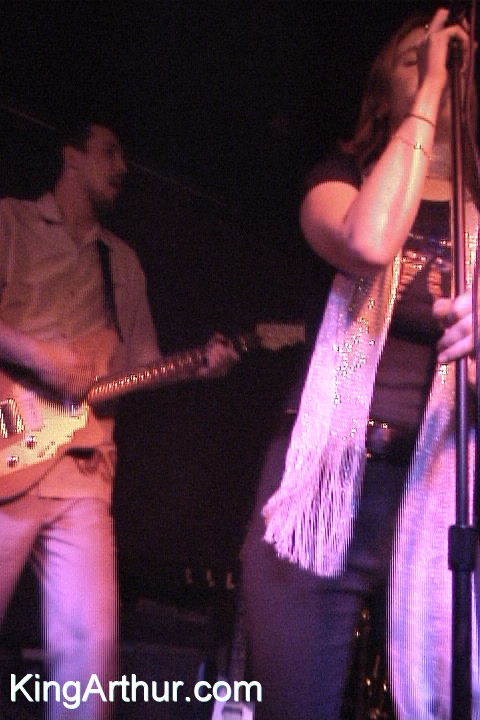 Click here to find out about the making of the first video, fractal experiments, and more.
---
I recently had the pleasure of experiencing The Mudhens at the Grape Street Pub. With names like "Mudhens" and "Grapepub", it sounded like it would be a messy evening... certainly not things my mother would let me bring onto the carpet. Thus, it was a pleasant surprise when we had some "clean fun" jigging to the tunes of The Mudhens.
Before the show, we had a chance to speak with Michael Gauvin Smith.
Click here to start viewing an excerpt from The Mudhens' interview.

Click here to start viewing part 2 of The Mudhens' interview.
One of the first things Mike would explain -- his name. Why Michael Gauvin Smith? As you've probably guessed, there are a gadzillion Michael Smiths. Having been confused with wanted felons and traffic scoffers, our Mike thought it was time to be a different Mike Smith.
The lead guitarist for The Mudhens bares a resemblance to a young Paul McCartney. Coincidentally, his guitar playing sounds as if The Beatles had stuck around... and, had gone on to try some new things. In fact, Mike explained that while they were in the studio with producer Anthony J. Resta (Collective Soul, Shawn Mullins) some of the guitar work turned out strikingly Beatlesque. "Anthony is like a mad scientist," Mike exclaims. Between the both of them, they were able to hook-up a mélange of electrical equipment.
Anthony's studio is also home to a million-and-half vinyl albums. The old record albums were sampled for scratches, pops, and noise. That is why the collection of songs is called Vinyl.
On occasion, Mike gets the opportunity to work with other great names in the entertainment industry. Throughout the year, he plays guitar in The Doug Flutie Band. The infamous football player also happens to be a fine drummer. So in the off season, The Flutie Band raises money and awareness for autism. Through these efforts Mike has been able to play with musicians from N' Sync to Lynyrd Skynyrd.
Mike is grateful for the opportunities that have been granted to him and is out trying to put it all to good use. Maybe now would be a good time, Mike? Because... I don't hear any music. I think you're on!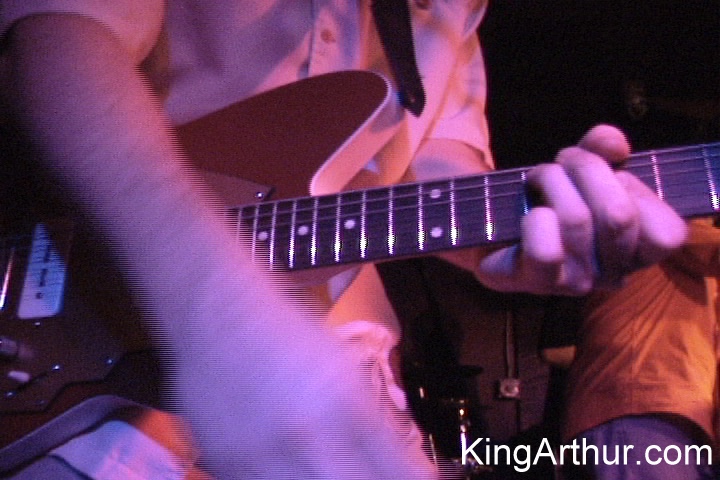 Would you like to contact The Mudhens, The Grape Street Pub, or KingArthur.com?