The Mighty OV: Leave It Alone (Live)
(MUSIC WRITTEN by COLIN HOOVER; LYRICS by DANNY LYNCH)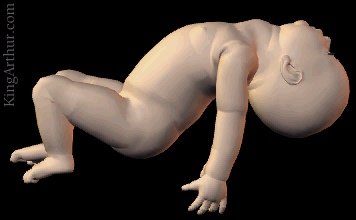 Multimedia Downloads
Sample Clip (Intel Video Interactive)
Part 1 (with added views / (Real Player Streaming Video)
Full Length Music Video (Real Player Streaming Video)
Lyrics
FIFTEEN DON'T EVEN KNOW WHAT LIFE'S ABOUT.
YOU'RE RUNNING AWAY FROM HOME YOU THINK YOU
GOT IT ALL FIGURED OUT. DOING SOME DRUGS AND GETTING HIGH AND THEN DRY. TURNING TO
PROSTITUTION MASS CONFUSION WISE UP BEFORE
WE FIND YOU DEAD A BULLET IN YOUR HEAD UNDER
THE BRIDGE RIVERS BED, FOOL NOMORE DRUGS THEN
SUICIDE ONLY TEARS IN YOUR MOTHERS EYES.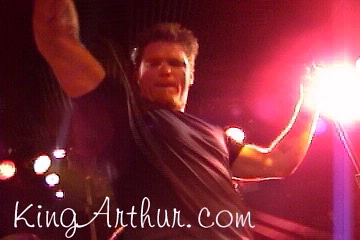 LEAVE IT ALONE YOU GOTTA LEAVE IT ALONE
LEAVE IT ALONE YOU GOTTA LEAVE IT ALONE
LEAVE IT ALONE YOU GOTTA LEAVE IT ALONE
LEAVE IT ALONE YOU GOTTA LAVE IT ALONE
YEAH
JESUS FREAKS BACKING THE STREETS WHAT ARE
THEY PREACHING YOU. TRY'DA SELL YOU GOD AND
NEW RELIGION TOO BUT HOW CAN WE HAVE FAITH
WHEN ALL WE SEE IS HATE ITS TO LATE TO TRY
AND RECREATE. WE HAVE TO STAND AND FIGHT WE
HAVE TO FIGHT FOR ARE RIGHT ALL THE HATE AND
VIOLENCE THAT'S GROWN ITS ALL OF OUR FATE IF
WE DON'T LEAVE IT ALONE SO
LEAVE IT ALONE YOU GOTTA LEAVE IT ALONE
LEAVE IT ALONE YOU GOTTA LEAVE IT ALONE
LEAVE IT ALONE YOU GOTTA LEAVE IT ALONE

YEAH
(CHORUS REPEAT OUT)